Leading Service Providers Choose ActionPoint US for Outstanding Software Solutions. Here's Why.

A commitment to collaboration, accountability and trust.
Our MSP partners rely on us to cement their client relationships.
There's a reason why our partners come back to us time and time again. Our commitment to delivering the very best solutions, on time and on budget, along with unflinching honesty and reliability has delivered rock solid relationships that stand the test of time. Just like our software really.
Our MSP Partners choose ActionPoint because we deliver precisely what they need, which are solutions that increase profitability and deepen relationships with their clients.
"Alvaka has chosen to work with ActionPoint on multiple projects over the years. We've come back to them time and time again. They bring leadership, capability and excellence. They deliver solutions at a reasonable price and we know they'll execute on time. ActionPoint is a key partner we can count on."
Oli Thordarson, President, CEO – Alvaka Networks
Get in touch with us today
Your client's needs. Our capability.
Whatever your client's challenge, ActionPoint is here to help.
Reimagining legacy systems, redefining processes, mobility and security solutions, or delivering competitive edge, our business knowledge will deliver lasting value for your business clients. Lean on our experience and capabilities and power your innovation and progress.
Building robust mobile Apps


We specialise in planning and building Apps that have significant backend requirements (as opposed to light Apps that can operate on phone only). We help our clients roll out new App based services and business processes. We're experienced in delivering Apps which use cloud services when online but yet maintain full functionality when there is little or no connectivity.

Developing new software based services

We can help you bring your new software based service to market. We'll help make your vision a reality, advising on the ideal technology approaches and building all that you need. We have deep expertise in bring services to market via cloud and App solutions.

Smoothly migrating from legacy systems


Are you struggling with an old, unstable, unsupported legacy system? For example is an old MS Access based system holding you back? We are experts in helping organisations smoothly migrate from old to new.

Business process automation

We analyse how you do what you do and identify which business processes can be automated. We design and implement software systems to automate your work. We can help automate data entry, movement, manipulation, sharing and storage. For example, we completed a Business Process Automation (BPA) project for a large toll road operator which successfully automated the processing and delivery of over thirty thousand letters per week.

Database management solutions


Are you grappling with an unwieldy database? We'll tame it and make it answer to your every command. We're experts at developing applications that make it easier to manage large, complex databases. We helped a sport organisation whip 100,000 records into shape; now their data is more accurate, more accessible and more secure.

IoT Cloud Configuration
ActionPoint worked with B&B Electronics to build out a full cloud-based IoT configuration and management platform. This IoT management system allows for B&B to add bulk cloud configuration to their full range of products. The only configuration that remains local to the device is internet connectivity settings (DHCP/IP/Gateway/DNS).
Read the Full Story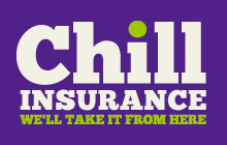 Chill Insurance is an independent, online, 100% Irish owned insurance intermediary. It has been in business since 2007. The company works with a range of insurers to give their customers a great deal based on their individual needs, and are fast becoming the largest brokerage in Ireland.
Read the Full Story
Reimagine your business to create new
revenue models, products, & services.
Wondering how you can deploy enterprise IoT quickly, so you can start
making these gains for your organisation?
Get in touch with us today